Book a Karaoke System with Mobydisc Germany
Turn your guests into entertainers – with Karaoke by Mobydisc
...with very special and talented performers: never heard before and probably never again. Karaoke is the highlight of any party. Make your guests sing, laugh and cheer. Just select a song you like and go for it. Follow the lyrics on the screen while the soundtrack plays the beat. We bet you will find some hidden talents among your guests.
Hire Karaoke with your Party or Wedding DJ
Our Karaoke special is usually booked together with the mobydisc DJ. Then sound system, presentation and set-up come from the same place and are perfectly coordinated. On the evening of the party you can decide for yourself how much singing or dancing happens. You and your guests choose their favourite titles from our collection and show what you can do.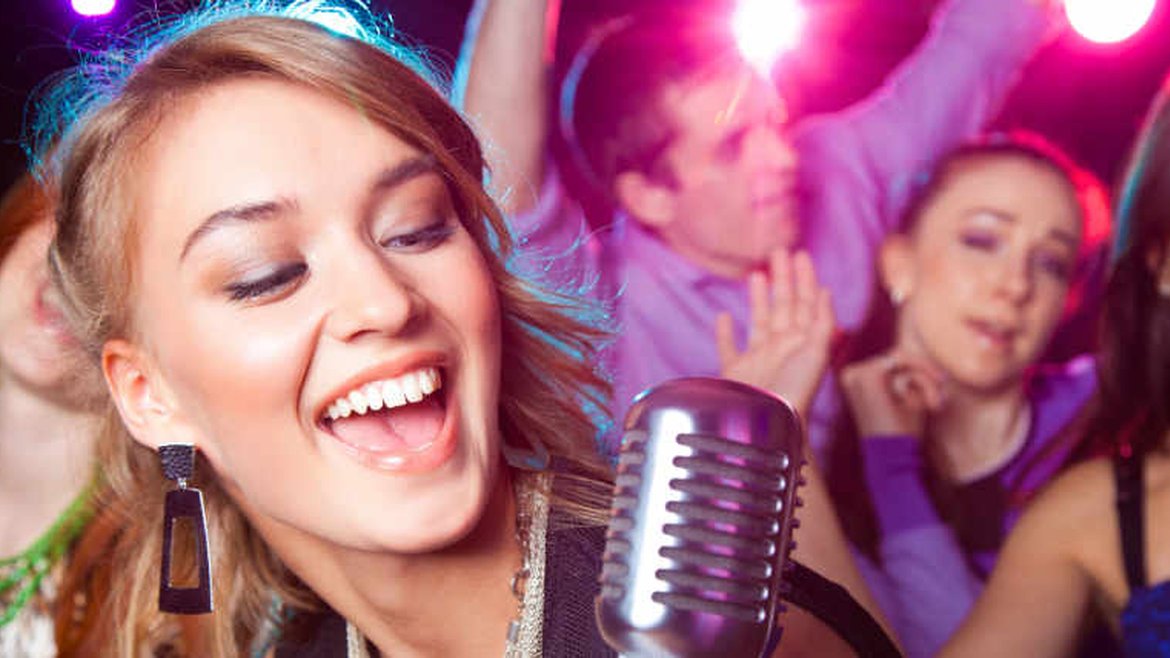 Mini Karaoke System
The no frills alternative.. Just order our DIY Karaoke set: easy to set up and includes two microphones and 999 tracks (over 20,000 if you have a working internet connection). We'll send the machine to you by mail on time and include the return delivery note. You can use your own TV, or beamer and PA system to display the lyrics. It can even be connected to a home stereo though we recommend a proper PA.
To find out more, just give us a call under 0800 83 60 900 or fill out the form in the top right corner.